Tuesday I'm in love
Unlike one of my favorite old classics "friday Im in love" I prefer to sing "tuesday Im in love". i beg to differ from "the Cure – who sang friday im in love , only because  Tuesday's has so much more to offer.
Im sure many of you will vouch for that as well , specially those of  you who have ended up going to a pub a or club that has a Tuesday  nite back packer special (+ ) like  free beer and Sausage sizzle for entry fee.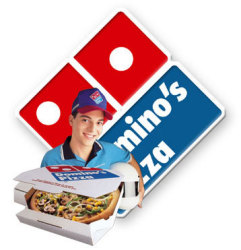 What about  the tuesday special  that dominos pizza offers , its another one of my  Tuesday favorite !! They aren't many people who would say no to nice dominoes pizza  at the Tuesdays special price.
The point I'm coming to over here is  that Suddenly Its no longer wise  to go on tuesdays to fill up petrol  as the  petrol companies are holding up on petrol to make wednesday the cheaper fuel day.
Now you might ask why Tuesdays  were ( or then are ) cheaper for fuel ?
Even i don't have an answer but here is what this random guy has to say "The most likely cause is due to the fact that Petrol in that part of the world gets the majority of its shipments on Monday Night/Tuesday Morning…hence the "overstock" of oil creates higher supply and less demand…Therefore, the lower price is created and it makes the consumer want to buy the lower price all on Tuesdays" which could be true or then a whole load of bull
A spokesman for independent fuel price tracking website motormouth.com.au, Sean Rennick, confirmed that Wednesdays had superseded the traditional cheap Tuesday over the last three to four months Which means one of favorite  special prices for Tuesday has shifted.
Get on the wednesday special now ( tuesdays are out )!!
Now if only the night clubs shift their backpackers night  and Dominos shift thier  Tuesday special to wednesday. i could hit  the Pubs  drink and be merry on a budget  get cheaper petrol to get  to the clubs  and after having one too many  pick up that dominos pizza before going totally skint.
Link
Link:
Cheap Tuesdays: petrol stations 'holding back'
I think i have the big Tuesday specials listed here .. let me know if you have any more
Filed Under: 2009 • 2010 • Asian • Australia • FOOD • Restaurant • Vouchers • WA